Earlier this month Facebook announced the creation of Watch, a platform dedicated to original short form video. No doubt part of the social media juggernaut's quest for world domination.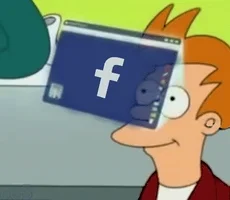 Watch will appear as a tab on the Facebook platform. It's a pretty great strategy because it will have users continually coming back to their News feed in order to consume content they can't get anywhere else. Which all adds up to more time on Facebook.
The move also puts Facebook in direct competition with Google's YouTube and that company's advertising business. Facebook hopes its ad revenue structure will entice publishers to start providing content solely for the new platform. Publisher's will get 55% of all ad dollars while Facebook will keep the remaining 45%. Business Insider reports  that publishers such as BuzzFeed, ATTN, and Condé Nast Entertainment are among those schedule to have shows when the service launches August 28th.
With Facebook making a play for a share of YouTube's business will Google return in kind? Can we expect to see YouTube adopt more Facebook centric trends?